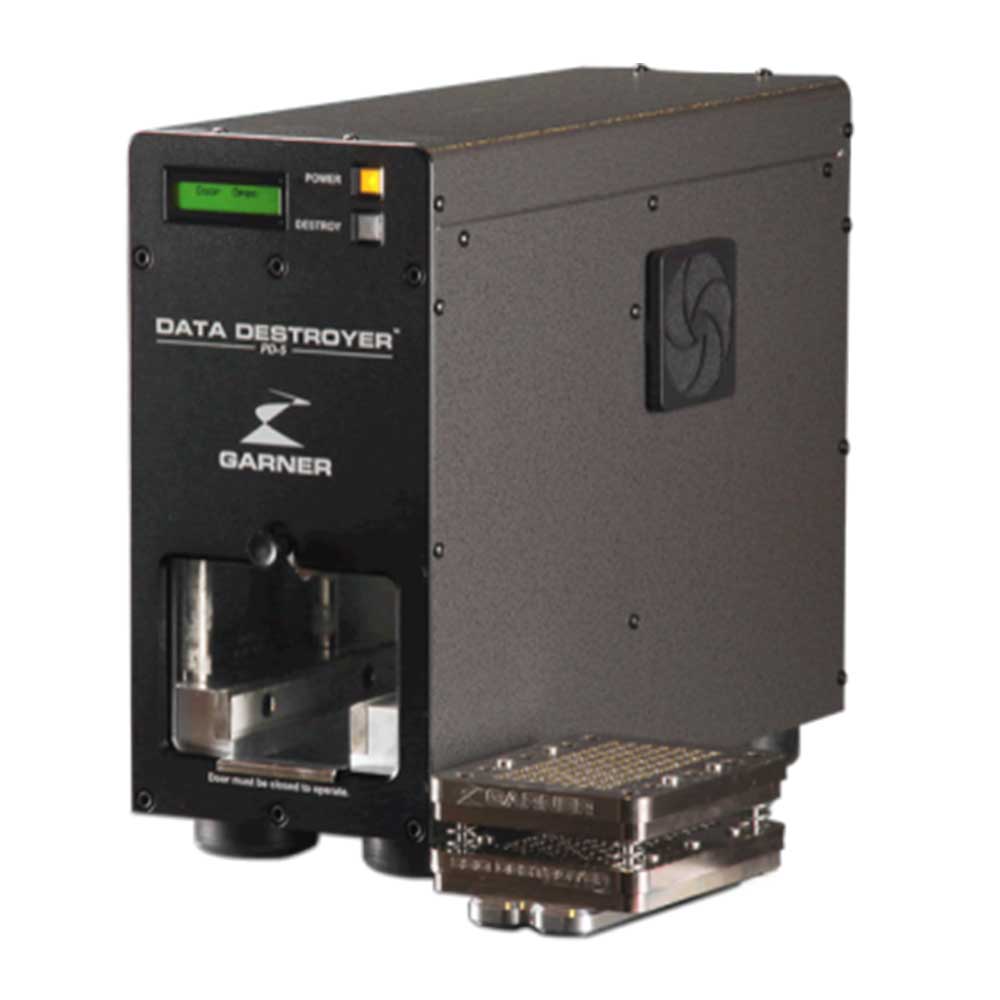 The high-speed, high-powered PD-5E is the fastest and lightest NSA/CSS EPL-listed hard drive destroyer on the market. The PD-5E meets evolving technology challenges by increasing the speed, amplifying the crushing power, and offering an optional SSD-1 solid-state destroyer that both perforates and waffles solid-state media, flash drives, USB thumb drives, and SSHD controller boards.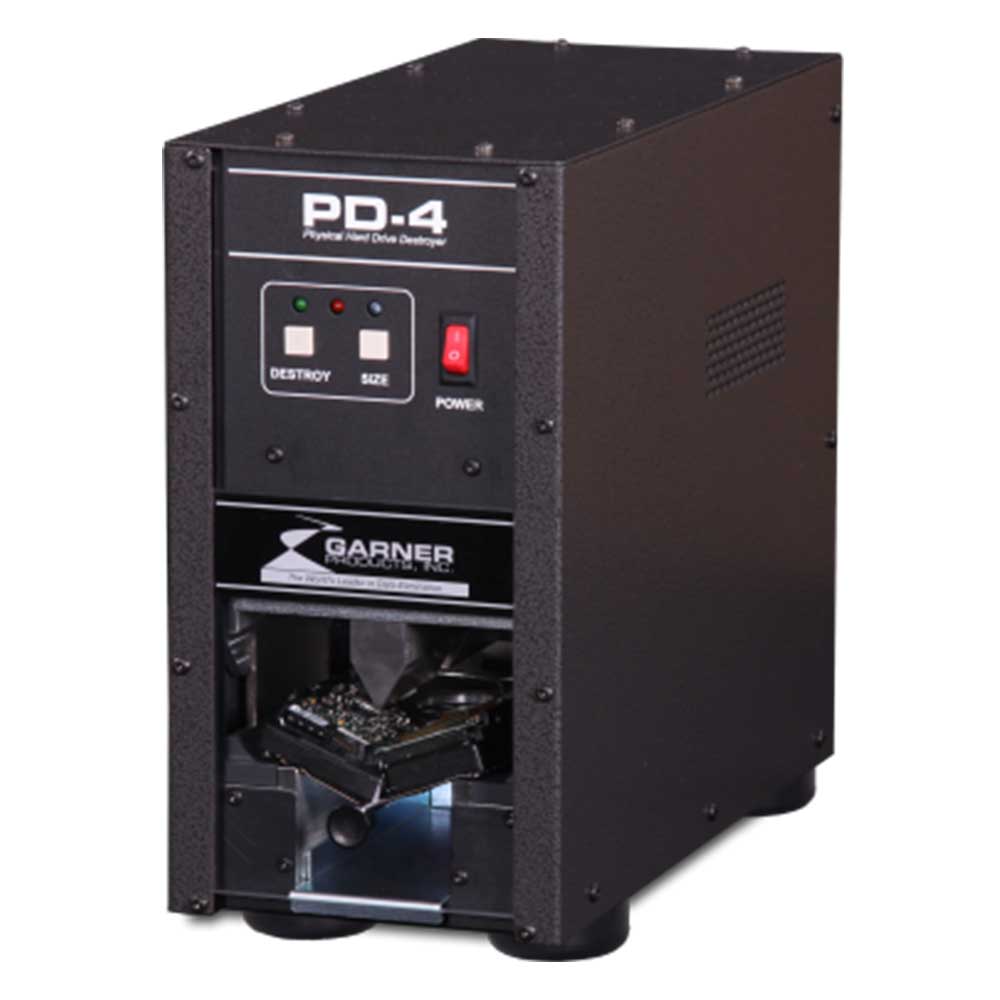 The PD-4 physically destroys hard drives by bending, breaking, and mangling the hard drive and its internal components—including the data platters. Using a rugged stainless-steel crushing wedge, the PD-4 bends the data platters preventing the hard drive from "spinning up" or for the hard disk platters from being removed and placed on a spin stand used in laboratory data recovery techniques.
A high-volume shredder specifically designed for an office environment, the FLASHPRO shreds a wide variety of media including smartphones, mini-tablets (up to 170 mm in width), USB sticks, solid-state drives (SSD), and optical media.
Add Garner's exclusive IRONCLAD Destruction Verification System to the FLASHPRO to capture images of the media prior to shredding and generate destruction reports for audit or archival purposes.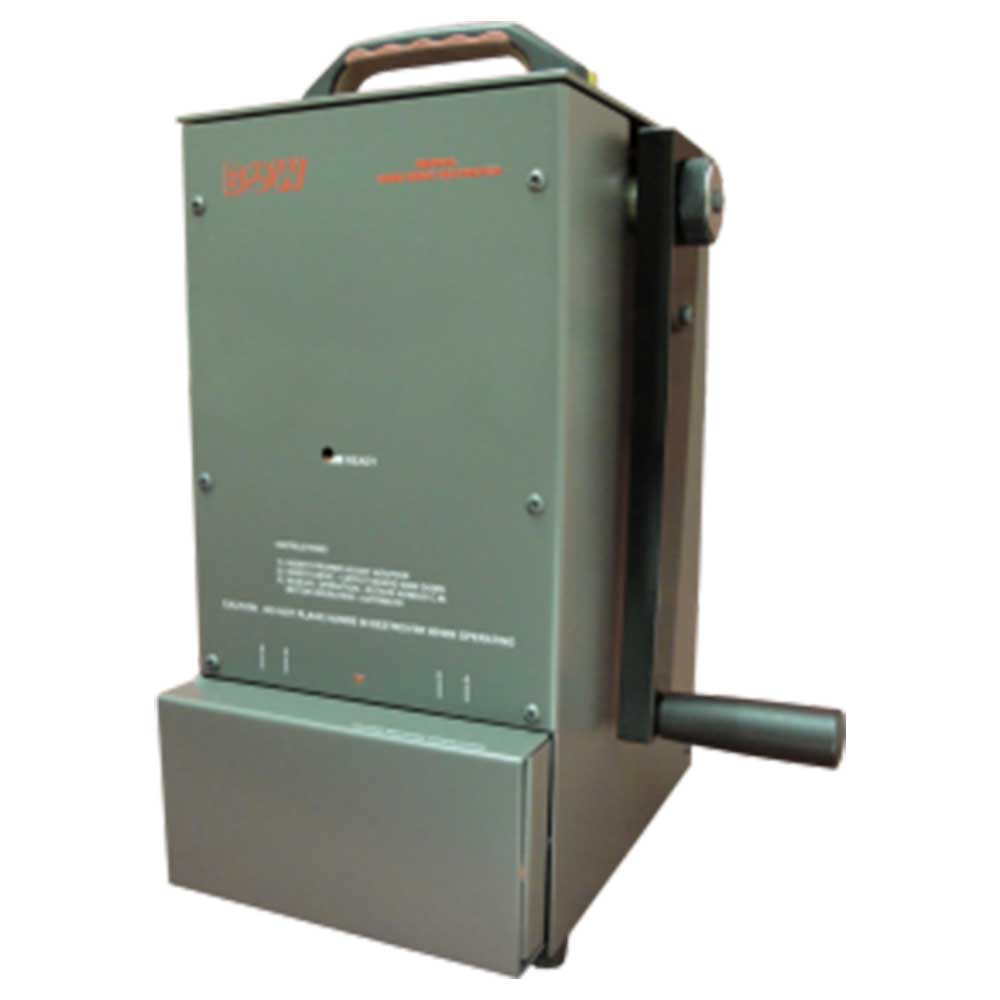 MHDD Manual Hard Drive Destroyer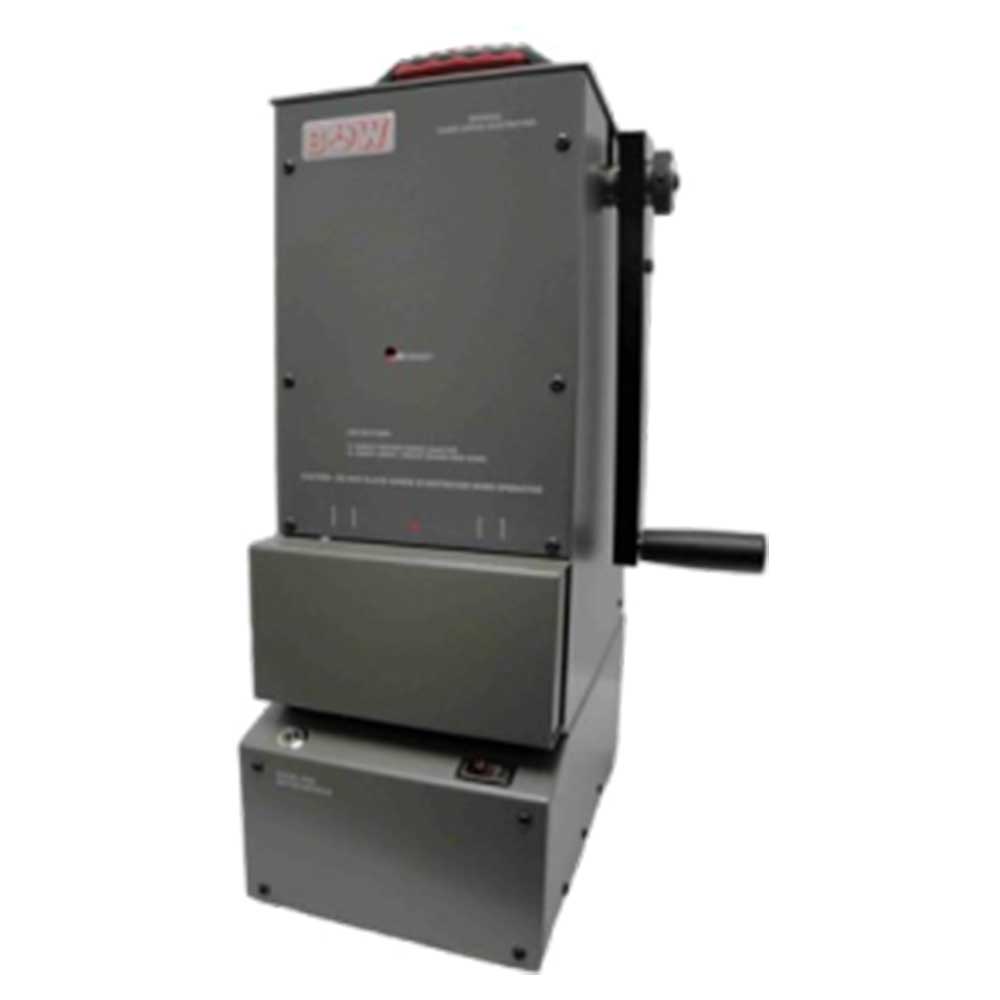 MX2 Motorised/Manual Hard Drive Destroyer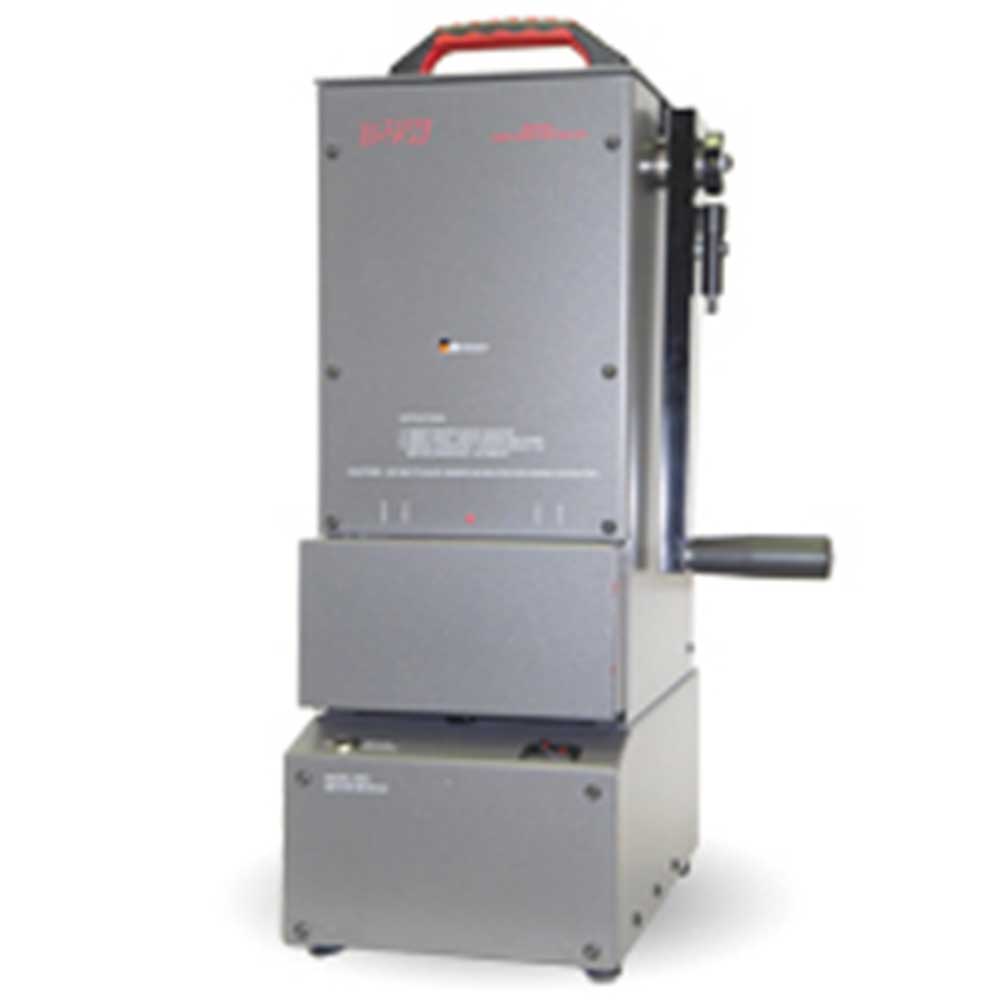 MX2 U Universal Hard Drive Destroyer