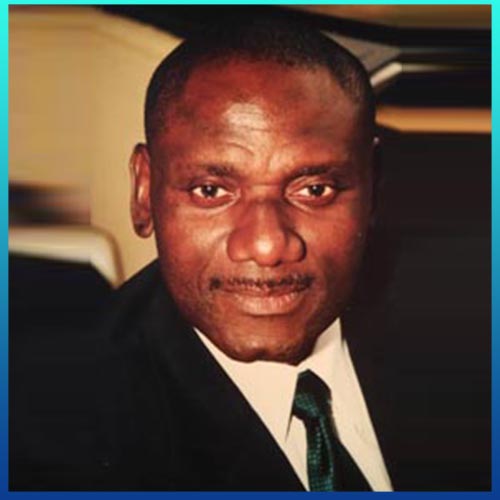 Engr Shayo HOLLOWAY – Vice Chairman
Engr Shayo Holloway retired in 2015 after eight years as Group Managing Director, Lagos State Water Corporation, before then he served as General Manager (Operations) for 6 years; managing the largest water agency in Sub-Sahara Africa with 51 waterworks and a network of 2,115 kilometers of pipe network serving a population of 23 million.
He is presently the CEO of Creekwood Engineering &Energy Limited, a Water Engineering Consulting Company in partnership with Saint-Gobain A.S, the French Multi-National, for Nigeria, Ghana, Sierra Leone, and Liberia. He also sits on the board of several other companies. He brings to Atorj Technology an unquantifiable wealth of Board Room experience.
He is an Engineering graduate of Morehouse College and Georgia institute of Technology, Atlanta, Georgia, USA.
Rotimi TOLUHI – Managing Director/CEO
Rotimi Toluhi is a seasoned entrepreneur with over 25years experience. He is on the Board of several companies including, Dere Construction Limited (40% Turkish Owned company) and Adequate Water Management Limited (West African Representative of Halma Waters Management, United Kingdom).
He registered his first company, Torj Argosy Ventures while he was waiting for admission into the University and started his business in his first year in the University. He served as Chief Consultant for WAEC Computerisation under PTF Projects, Consultant for Federal Ministry of Science and Tech for the Millennium Bug, one of the Consultants for United Nations Water Management Strategy and IT Consultant for World Bank Water Metering for Lagos State Water Corporation.
He graduated from Ahmadu Bello University, Zaria and has attended various courses home and abroad including Lagos Business School (LBS). He is currently a member of Science and Technology Committee of Lagos Chambers of Commerce and Industry (LCCI) He is married with three lovely children.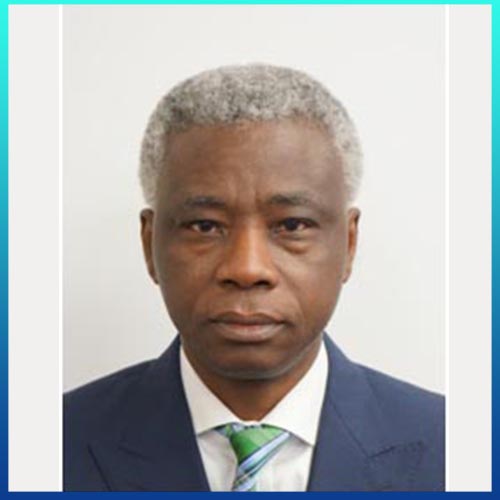 Rasaq IBRAHIM. MSc, MBA, FCA– Director
Rasaq Ibrahim is an exemplary leader with over 31 years of management experience. He has worked in a number of organisations in Nigeria and United Kingdom (UK) in finance, pharmaceutical, Logistics and banking industry.
Before relocating to the UK in 2005, He worked in senior accounting roles in Pharmaceuticals. He later moved into the Banking in 1992, he joined Nigeria Arab Bank as Branch Accountant, NDIC as a Bank Examiner and later Oceanic Bank where he rose quickly and then joined the Intercontinental Group as one of the top Executive Management Team that acquired and resuscitate Gateway Bank Plc as Chief Inspector with overall responsibility for all head Office Audit staff and Resident auditors in about 30 branches in 2001-2005.
Rasaq is an effective communicator who shows integrity and value-driven leadership, resulting in successful interpersonal relationships. He has published a compilation of literary work currently adopted as "good standard for tuition" at Harvard Kennedy School of Government.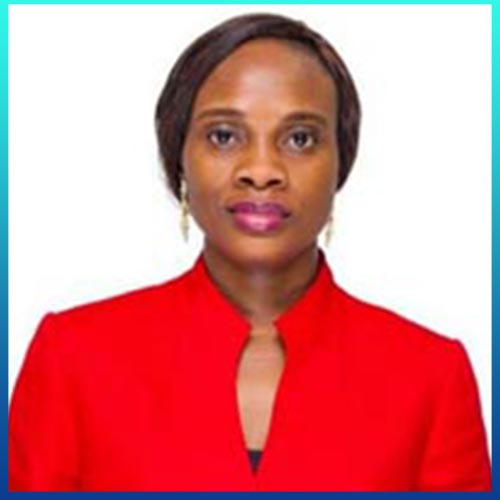 Tolulope TOLUHI – Executive Director (Finance and Admin)
Tolulope Toluhi has over fifteen years' experience in Human Resources Management having worked in banking, healthcare and pension sectors at senior management level.
She was Head of Human Resources Kakawa Discount House till the its acquisition by FBN Holdings. She continued at Senior Level Position at FBN Quest Merchant Bank till she moved to Avon Healthcare Limited where she was the Head of Human Resources. She left Avon Healthcare to join Veritas Glanvills Pensions as Head of Human Resources & Admin from where she joined Atorj Technology Limited as Executive Director (Finance and Admin)
She is currently pursuing a masters in International Human Resources Management at Cranfield University and holds the Senior Certified Professional (SHRM-SCP) certification from the Society for Human Resources Management (SHRM).She is passionate about organisational leadership and corporate sustainability